Erlebnispfad Rebberg März 3/12
2000 Flaschen pro Stunde
Draussen werden die Drahtrahmen auf Vordermann gebracht. Denn sobald der Saft in die einjährigen Triebe steigt, werden diese biegbar und horizontal an die Drähte gebunden. Drinnen fliessen indes fruchtig-spritzige Rosés und Weissweine durch einen feinen Filter in die Abfüll­anlage. Pro Stunde werden 2000 Flaschen abgefüllt, verschlossen und später etikettiert.
2,000 bottles per hour
Outside, the wire frames are overhauled, because once the juice rises into annual shoots, they become flexible and are attached to the wires horizontally. Inside, however, fruity-sparkling rosés and white wines flow through a fine filter into the bottling machine. 2,000 bottles are filled, sealed and labeled per hour.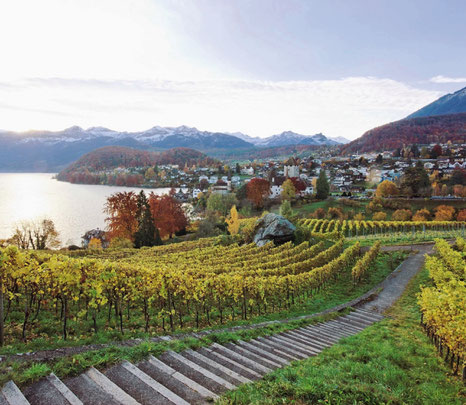 Ein Hoch auf die Handarbeit
Die Erholungsoase «Spiezer Rebberg» ist für Wanderfreudige und Erhol­ungsuchende immer geöffnet. Viele Wanderwege führen mitten durch die Reben. Das ist keine Selbstverständlichkeit, denn in anderen Weinanbaugebieten wird zu gewissen Zeiten alles abgesperrt und die Maschinen haben Vorrang. Ein Hoch auf die Handarbeit und ein Pro für die Natur.
Three cheers for the artisan
The recreation oasis "Spiezer vineyard" is always open for hikers and people seeking recreation. Many hiking trails lead through the vines. This is not to be taken for granted because in other wine-growing areas everything is blocked off at certain times and the machines have priority. Three cheers for the artisan's handicraft and a bonus for nature.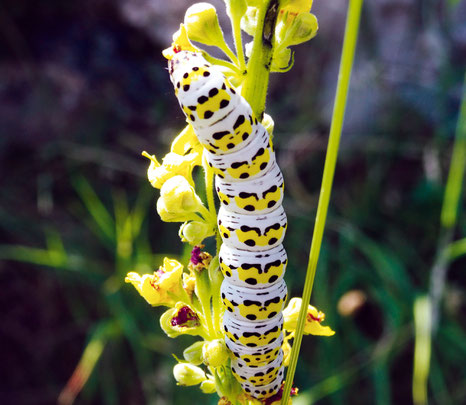 Lustwandeln erwünscht
Ohne den Rebbau sähe es hier aus wie am gegenüberliegenden Hang, nämlich überbaut. Dank des Spiezer Weinbaus, der diese Kulturland­schaft hegt und pflegt, bleibt der wunderschöne Erlebnispark mit hoher Biodiversität an einzigartiger Lage den Menschen, Tieren und der Natur erhalten.
Relaxation desired
Without the vineyards, it would look overbuilt here, just like on the opposite slope. Thanks to the Spiezer viticulture, which nurtures this cultural landscape, the wonderful park and experience with its high biodiversity is preserved in its unique location for humans, animals and nature.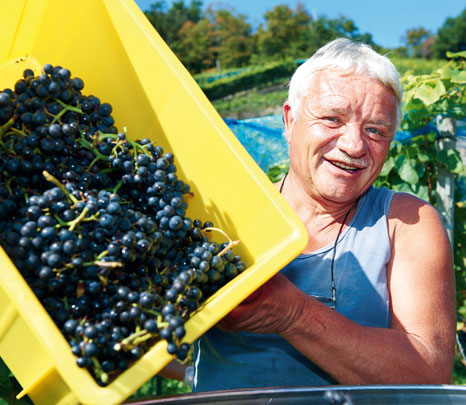 Spiezer Wein schafft Mehrwert
Mit dem Kauf von Spiezer Wein unterstützen Sie ein lokales Kulturgut und faire Löhne. Gleichzeitig helfen Sie mit, dass die Reben weiterhin mit Sorgfalt und Freude gehegt werden. So bleibt die Kraft spendende Naherholungszone für Sie, die ganze Region und den Tourismus noch lange bestehen.
Spiezer wine creates added value
The purchase of Spiezer wine ensures support to a local cultural property and fair wages. At the same time, you help to ensure that the vines are still nurtured with care and joy. Thus, the whole area will remain a long-lasting recreation zone for you, the entire region and tourism.